The table is set. Dinner napkins in their rings, flat wear on the left and right of each plate, ice crackling in glass goblets and chairs waiting to be used. When you look at your dining room in this light it's perfect but there are elements a dining room needs, nay craves so that it is distinguished as more than the affixed room off the kitchen as a room that just so happens to have a table.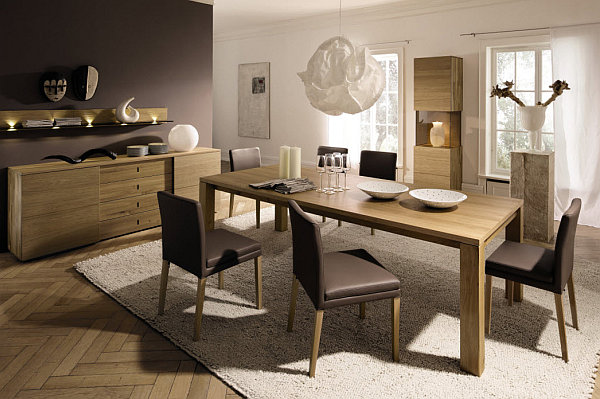 Unless you have nineteen kids and counting you don't want this area of your house to resemble a mess hall. Food is a sophisticated science that many home chefs spend grueling hours bent over the stove as they labor in love for a meal worthy of being served on a silver platter. You then have a right to enjoy it in a room befit such succulent meals.
1. It should go without saying that you will need a table, perhaps a few chairs too. You can be hip and choose chairs that don't match your table. That' right, I said mismatching chairs. There should be some similar theme among your assembly of wanderlust chairs but it works. Trust me.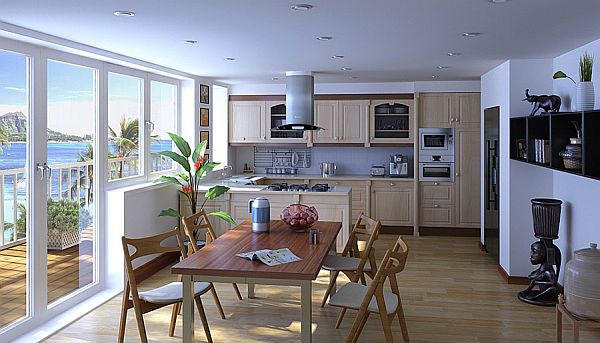 From there we need to highlight your table and the products it will display with hopefully a happy family gathered around every night. Hungry when they arrive, contently full as they push back from the table and proudly pat their bellies.
To do this you need a method of lighting called a chandelier. That's number one of the list. No ceiling light fixture here, this is the diamond among the rough. For the modern home a contemporary chandelier of minimalistic lines will work. For a more opulent vibe a Victorian, alabaster or crystal one will look great. Make sure it's size appropriate. It has too be just right as too big will over dominate and too small will fail in making the statement it desperately wants to.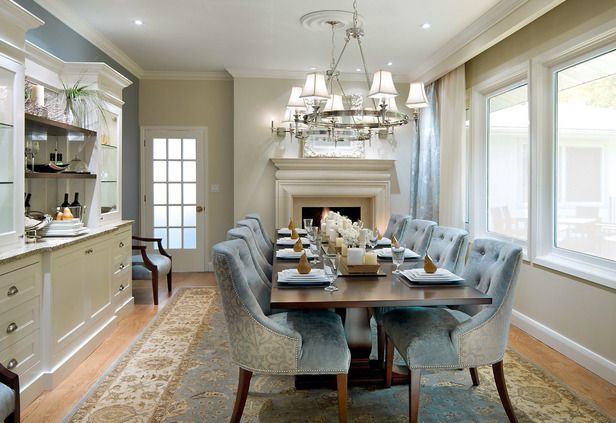 If you have the average eight foot ceilings you want to hang it about 33 to 36 inches above your table. This will give direct lighting to where people are most predominantly found to be when it comes to dining rooms.