Ultra-modern Goggle Office Desks – Rounded Shapes Design Ideas
Guys, listen up! Here comes the Goggle Desk, a contemporary office desk to decorate your work. Italian furniture designer Babini has conceptualized this spectacular office desk, specially designed for new generation offices. Danny Venlet gets the credit for developing the spectacular design for the Goggle desk.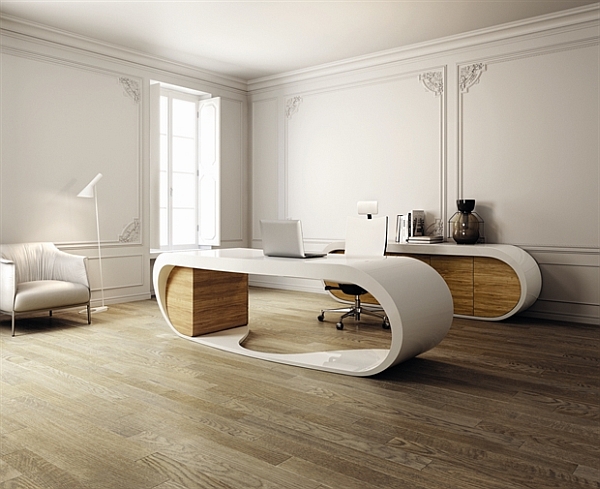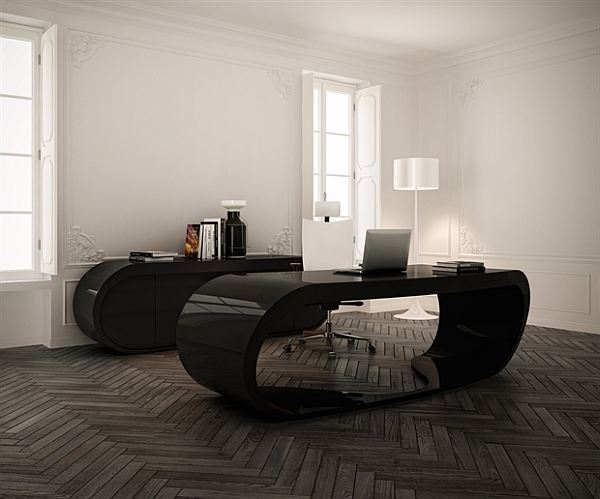 The innovation gets wide acclaim since everyone is eying glamorous and powerful jobs, and they can't just adjust with ages-old traditional office desks. It is here Babini has come up with this spectacular office desk to impart a new outlook to your office. The geometry of this desk consists mainly of nicely created curves not just towards the end, but even in the drawers below. Goggle desks are spacious enough to hold everything that you would normally use in your office. Also, they come in different colors and ranges.
A selection among them depends solely upon your utility and size of your wallet. Some of the models even feature multiple colors at the base and the main body. It's also possible to choose between a wide range of surface finishing, namely matte and glossy in a variety of grades and tints. The company offers customization where you can select the designs for the panels, doors and drawers. The Goggle desk seems to be inevitable option to your office. (from Dornob)