Loft Apartment in Moldova is Irresistible
Moldova is a wonderful landlocked country blessed with many large rivers flowing through its heart. Grosu Art Studio, based in Chisinau – the capital city of Moldova – has designed the 'Loft Apartment', located in Chisinau. Moldova is a wonderful place to live, mainly because of its long mild-and-sunny climate. Typically, the region will have a continental type of climate throughout the year. Long warm summers and mild dry winters are a landmark of this small landlocked nation.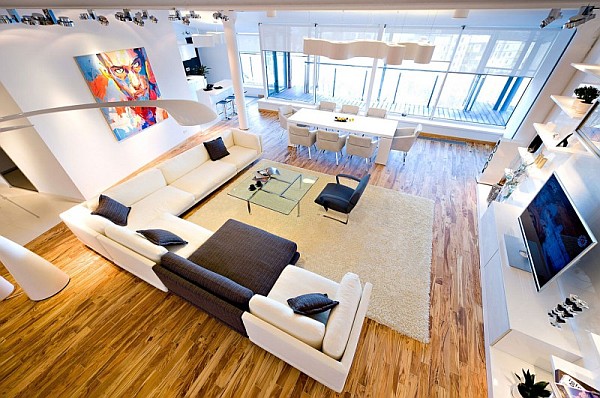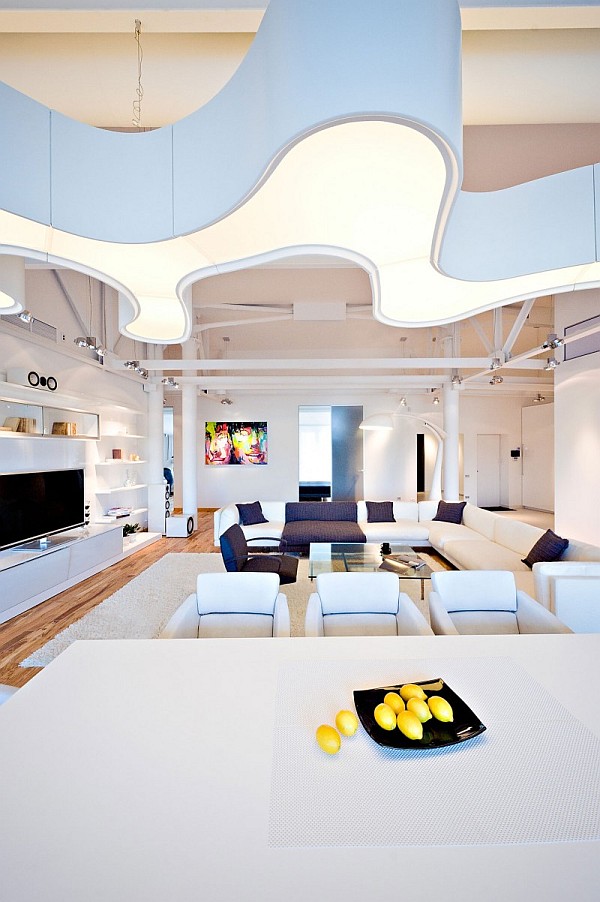 The interior of 'Loft Apartment' imparts aesthetics as well as a contemporary outlook altogether. Right from the entrance, you would be invited by a sequence of bright colored paintings, and this seems to be most distinguishable trait of this contemporary building. The wooden floors and grey colored rugs keep its interiors warm all through the year. Intermittent black and white leather cushion sets, and the contemporary artifacts hung from the white wall impart artistic appeal to this apartment.
The main living room divides into an entertainment section and dining section; and it branches further to other sections in this house. Glass windows offer unhindered vision to the exteriors, whereas contemporary lighting gives a luxurious feeling to the interior. The kitchen is very spacious, and you would see every appliance in a modern kitchen here. There are bar stools and a marble platform. Stylish bedrooms and post modern bathrooms make this residence really an irresistible one. (found on HomeDSGN)