House in the Woods Offers Lots of Tranquility
Situated atop a hill in a pine forest near the capital city Moscow in Russia, the house designed and developed by Atrium Architecture strictly redefines the concept of 'house in a forest' in the strongest term. This contemporary building offers wonderful living spaces, and lots of tranquility with free access to clean and fresh air.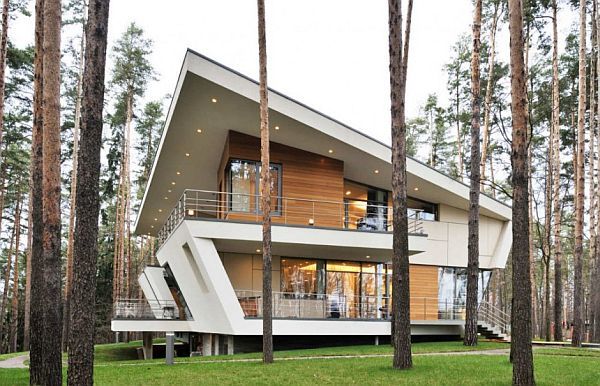 The most attractive feature of this house is its location. Contrary to usual sites like lake's shore or urban areas, the site of this house gives access to lots of privacy and calmness. Designers haven't compromised on quality or beauty on account of the remoteness of its location. Interiors are made as wonderful as its exterior. Wooden floors, concrete walls, curtains, and amazing furnishing altogether give a luxurious living experience.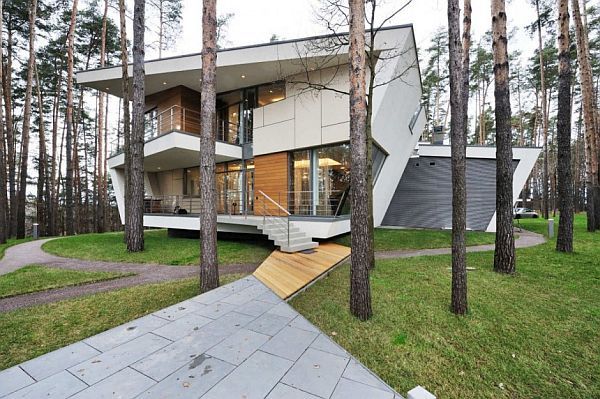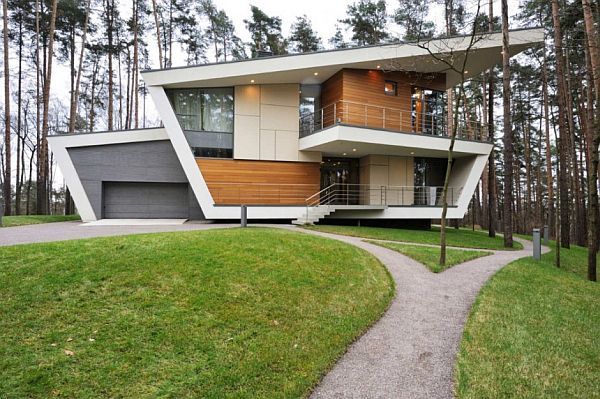 Large glass walls allow a spectacular view to the outside greenery, while letting sunlight to enter into the house during daytime. There is a steel-cum-wood stairs to connect the two levels of this sharp-cornered spiral house. A slight inclination is provided to the roof for easy drainage of rainwater, which also helps minimizing heat loss due to radiation from the interiors to a significant extent. Overall, the house in the forest seems to be a brilliant concept. (found on Homedit)