Suzusan Indigenous Designs to Add Charm to Your Home
The Murase family in Japan needs to be adored for preserving a century-year-old indigenous cultural tradition in this era of computers and mobile technologies. They are gifted with the unique skill of spinning fabrics to produce brilliant hand-made designs. Located in Düsseldorf, Germany, the roots of the family trace back to Arimatsu, Japan. It's the fourth generation since the inception of this 'fabric technique', and Hiroyuki Murase is the present head of the family.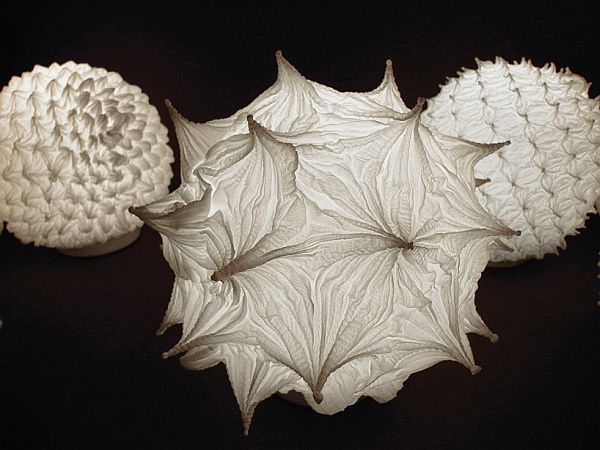 The family's present-day fabric design attained its shape by combining what they have learned in the last 100 years. This artifact, known as Suzusan, is a cross of traditional weaving knowledge and contemporary design. Suzusan utilizes a specialized Japanese textile finishing technique, the Shibori, where fabrics are folded or tied prior to applying dyes.
After a subsequent heat treatment, it would bring on a unique three dimensional pattern on the surface of fabric. The Suzusan fabrics are extensively used in haute couture in the realm of chandelier and lighting accessories and are 100 percent traditional and natural. They also impart an elegant, traditional look to your home.  Going for them? (found on designboom)