For those of you looking for curtains and draperies, who have a hard time deciding what header style to go with, check out the ones we have featured here. All these might give you some insight on the panel designs before selecting what should go into your living room or bedroom. From conventional to latest fashionable designs, our collection bellow has it all. Just tell us which ones you like most.
Pinch Pleats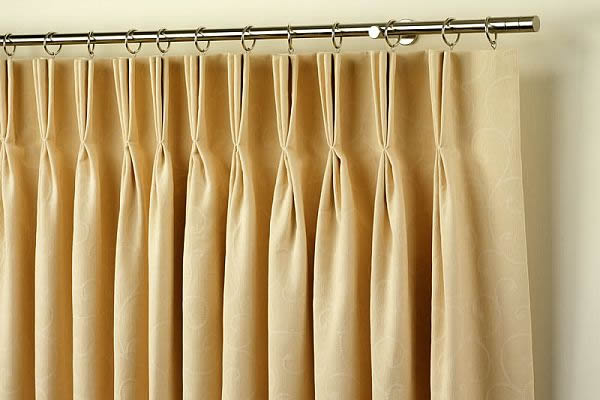 This traditional design uses the three fold of fabrics stitched together, that eases the pleat to spread out on the top and bottom. This is also adorned by a valance header with tassel fringe sewn-in to the fold ending.
Goblet Pleats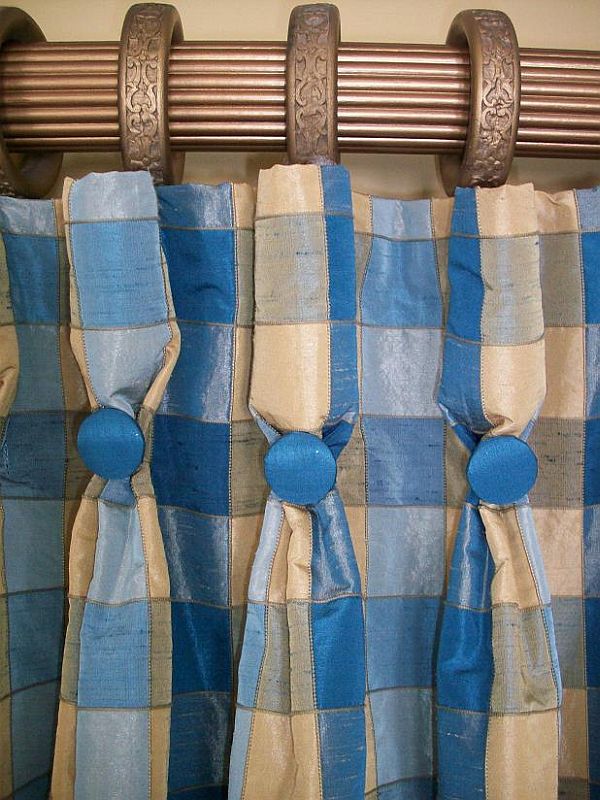 This one has tiny pleats that are made with a drape top stitched about four inches down. The stitching lets a cup-shaped fabric poof. This space can be left empty or filled with batting or tissues as you may wish.
Pencil Pleats