East of Market House in Seattle Sports Shifted Geometry
Are you someone who is bored by the same old designs and geometry seen around you? If you are, we have something to show you. The new unique residence building we have for you here is sure to charm you. This residence named East of Market house, designed by COOP15, is more urban in character than its surroundings and is located in Seattle,Washington. The building is tightly organized and stacked over a garage. The designer has shifted the geometry between the floors to create a dynamic form.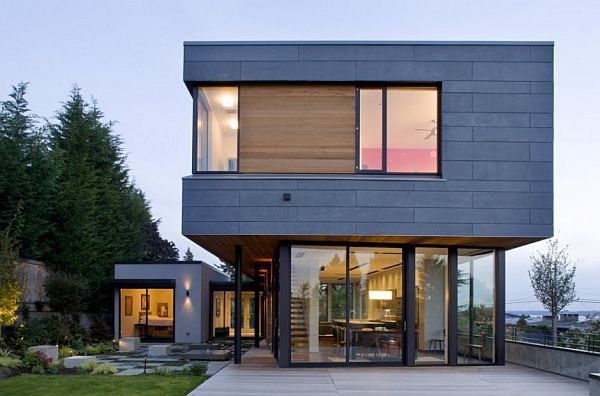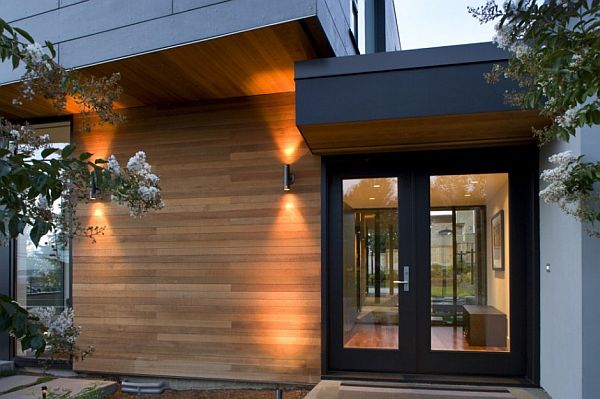 The down floor features a living area, a bedroom and a kitchen. The living area is occupied with simple colored sofas and glass vessels. With simple equipments and furniture, the kitchen looks beautiful and elegant. The living area and the kitchen are not separated by walls, thereby giving an effect of a large space to the living area. Another great point of attraction is the wooden staircase that leads you to the upper floor.
On the upper floor, the large glass windows provide a perfect view from the bedroom, which is kept simple in its design. A classy bathroom with a bath tub and pendant light on the ceiling are the other features on the upper floor. Long glass windows provide natural sunlight. A beautiful garden with pebbles on the pavement has everything in it to catch your attention. And wouldn't you say that the lighting system is remarkable, too? We're completely sold folks. (found on Contemporist)