There are a great many advantages to adopting a minimalist style to the home. Your living space may feel less stressful due to a lack of clutter, it will seem more appealing when coming home from a long day's work and, most importantly, it will be easier to clean.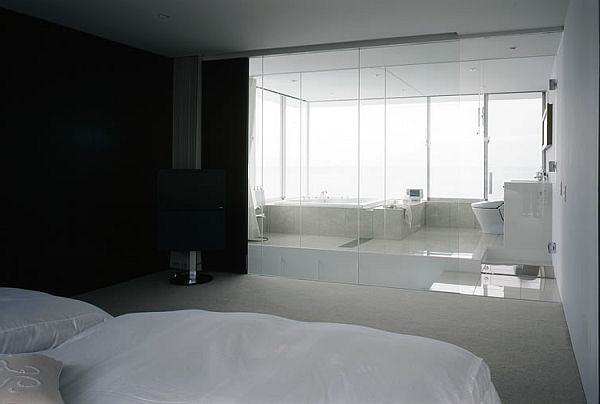 This all sounds great if you're single or a young couple, but it may be a little difficult to maintain this style with the little'ns around. Your may think your nice new minimalist fitted kitchen may not even survive a family breakfast, but you'd be wrong. It can still all be achieved in the family home.
Here are a few tips to help you do just that.
Keep clutter out of the way with swish storage
Clutter is the enemy of minimalism, but as you'd expect, trying to keep a home with young children free of clutter is near on impossible. However, a home with plenty of storage is the key to keeping kid's toys and paraphernalia out of sight. You can stay true to your minimalist aesthetic by using faux storage walls enclosed from floor to ceiling with doors and press catches. Opting for gloss cupboards, matched to the rest of your paintwork will hit the style notes without taking anything away from family life.
Make sure you've got the right balance in the family home
Dedicating a room for a children's play area will enable you to store the vast majority of their toys away while keeping the rest of the house looking cool and free from mess. Keeping a minimalist appearance in the home doesn't mean a diminishing family life. In your kitchen, for example, investing in stylish appliances to undertake the daily chores will still leave the home looking fresh and stylish while losing nothing in the way of functionality. An individually designed fitted kitchen will also enable you to incorporate all your dream design elements while taking account of all the family's needs. Remember – sleek but functional.
Purchase some hip new toys
Children's toys immediately give the impression of big, cumbersome fluffy shaped teddy's or brightly coloured superhero's lying discarded all over the home. However, on the market today are many classic and chic kid's toys which are perfect for a minimalist space and work well to achieve the 'less is more' look.
Find your ruthless streak
Maintaining this trend in your home depends very much on developing a ruthless streak when it comes to things you don't need. Get rid of out of date, broken or neglected toys. When the clothes get old throw them out. Hoarding possessions for sentimental value will soon turn your home into a cramped nightmare.