Get ready to give your bedding articles a Christmas feel this season. There are many designs out there that can match with the various age groups and tastes. The bedroom is one of the main places where you spend a major part of day –  it is ideal if it reflects the mood of Christmas.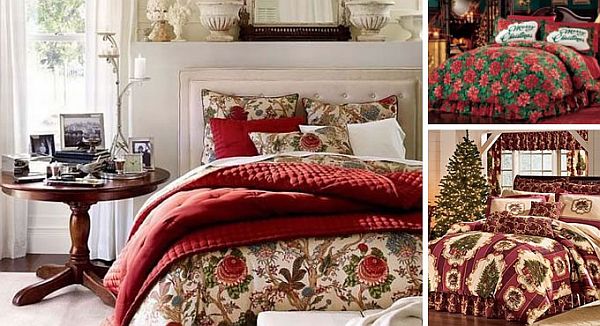 Subtle or loud, whatever be your choice, you can buy custom designed beddings from shops. Beddings can be a flat top sheet, a blanket, quilt, or duvet. Go for Christmas special shopping carnivals and showrooms dedicated to Christmas related shopping for contemporary and traditional Christmas beddings. If you have a talent for knitting or fabric painting, you can try that out too to make custom beddings.
If you want the beddings to be less loud, you can choose for lighter red and green colors for your bed covers and pillow cases. You can easily get your hands on Christmas-themed vignette patterns on the bed covers and pillow cases. There are reindeer, Santa and Christmas tree motifs available in bedcovers for people who want to strongly express their Christmas festivity.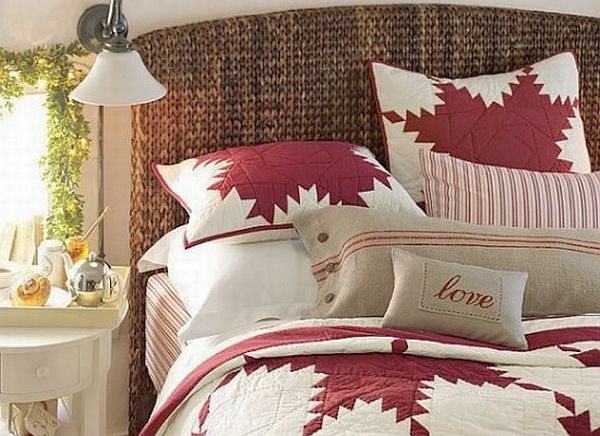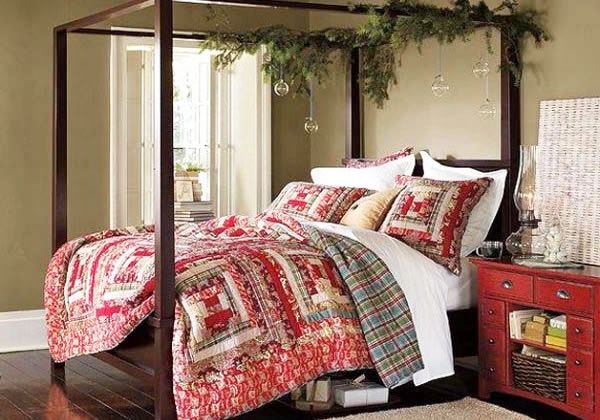 You can find Christmas themed duvets and quilts easily from a textile showroom. However, there is less chance for you to find an intricate Christmas designed blanket.
You may have to choose suitable color patterns like red or green to give it a Christmas feel. There are special Christmas themed beddings available for children too. They may come sporting their favorite cartoon or comic characters.
You can also check for chic beddings online.
It would not hurt if you add a small Christmas tree or wreath to your bedroom decor. Be selective in choosing the miscellaneous bedroom décor to match the festive tone of your beddings.