Having an amazing home, with an amazing interior, is not only about the right furniture. It's also about great accessories. When I say accessories, I'm not talking strictly about lamps, and stuff that you put on your furniture. I'm also talking about the right color scheme for your interior, and that includes paintings on your walls.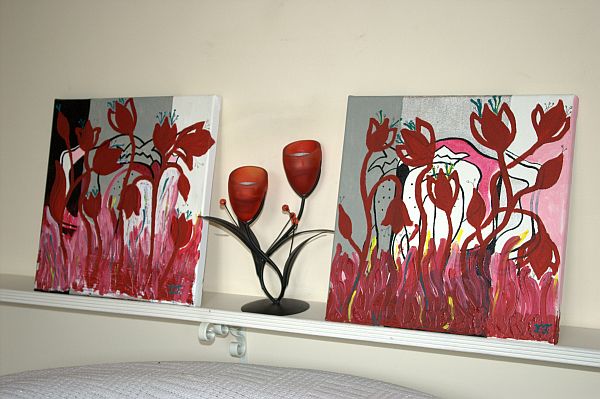 A simple painting, can, most of the time, become the centerpiece of your living room. It can beautify your staircase, or can get your eyes when you're at the entrance hall.
Today we're here to give you some inspiration when it comes to paintings. We're not into modern, contemporary, stuff today. What you're going to see are abstract and decorative paintings inspired by nature — they're created by a Romanian artist who's now living and studying arts in the UK.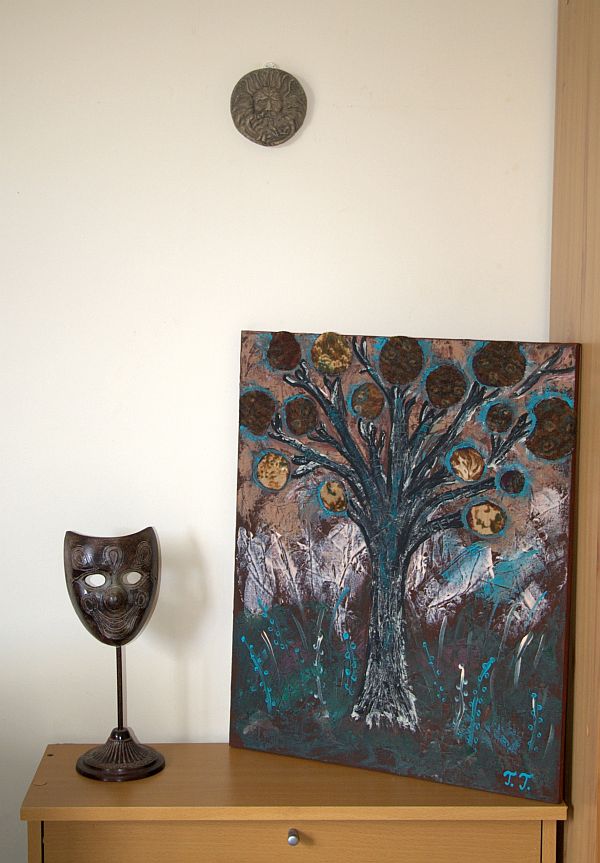 So who's behind these beautiful paintings?
"My name is Teodora Totorean and I am a self-taught artist selling my art through online galleries and local exhibitions with Tiverton Art Society in Devon, UK. I started to paint from an early age as a hobby, however from the beginning of this year (2011) I decided to take it to the next level and explore a variety of media and themes in order to find my own style and pursue a career in arts. Since then I have created naive, impressionist, abstract and decorative paintings inspired mainly by nature and organic forms using acrylics, oils and mixed media on canvas and canvasboard. I am to create art to fit a variety of interiors, from rustic to modern or minimalist and also office premises. I create small size paintings as well as large pieces and I am available for commissions."