Wouldn't you want to adorn your walls and windows with beautiful drapes that give a unique look to your rooms? You can use your existing old curtains in different ways to form exclusive appearances. Flirty alterations like trims and symmetric folds can give a royal feel to curtain panels.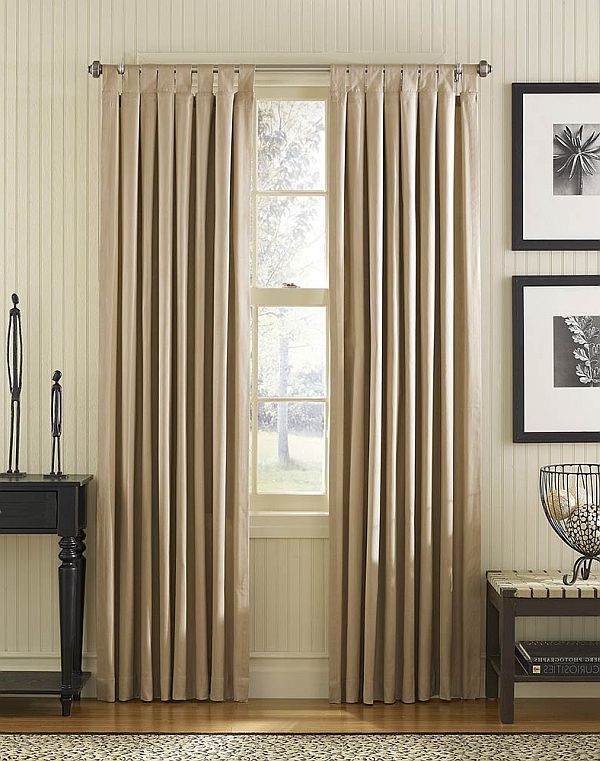 Usage of frills and additions of the grommets can change the ex-curtains more stylish. A vertical long curtain gives a spacious appeal to the room.Elegant stripes complement the panels and can be added to revitalize the curtains. You can very well use translucent fabric with polka-dot pattern that forms an intricate look.
Also it can strike a balance with a velvet ribbon trim to give it perfect attire. Use stencils to print flower and pictures to your curtain that can give a simple and calm statement to your rooms. You can mix and match the various techniques to create your own designs, and that may be more appealing too.
Tweaking curtains can be your past time for utilizing creativity and art. Use unused household items that can goes with the cloth to design curtains.Remember, all you need is a needle, some threads and fabric glue.