Looking for a fabulous bar stool that will not only compliment your interior design, but also seat you, your family and guests comfortably? We have a selection of nine bar stools that have different design lines and will help you choose the direction you are searching for. Whether you're on the lookout for a modern bar stool or one with an antique feel to it, you should take into account all the other design elements, colors, shapes and furniture items in the room.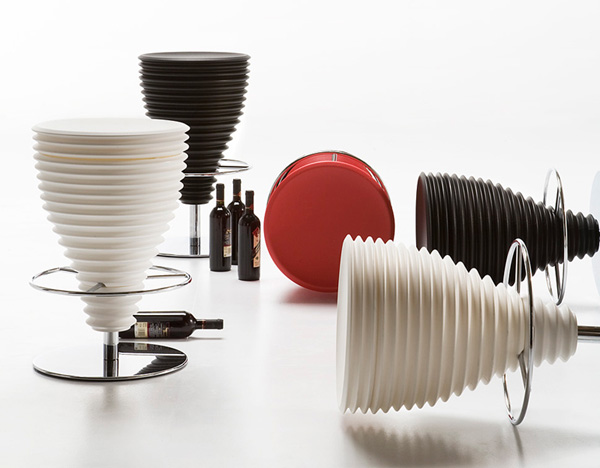 The primary use for a bar stool is to allow you to enjoy a quick drink with friends. Modern bar stool designs make it easy to choose from a wide range of contemporary bar stools, made from many materials and displaying different shapes and sizes. Wood, plastic, metal or bold, new materials give anyone the possibility of decorating their kitchen or private bar with the perfect bar stool. With or without a footrest, showcasing intriguing designs or classic lines, a bar stool can save you the trouble of setting the table when you only want a quick bite. Perfect for those times when friends come over and you want a dynamic evening with never-before-tried drinks and cocktails, a bar stool and mood lighting can change the atmosphere from family-friendly to awesome-night-fun in a heartbeat.
Bar stools can be successfully used for those beautiful mornings having breakfast with your family. Maybe you don't have enough time to sit down at the table and have a full meal, but you cannot say no to a beautifully designed kitchen island or kitchen counter with vividly colored bar stools waiting for you to sit for just a few minutes on your way to work. This can even become a tradition – a quick meal with your kids to start the day and forget for a few minutes about the busy, fast-paced society waiting outside.