Furniture Company "Eden" has launched this beautiful dressing room furniture set, especially designed for women.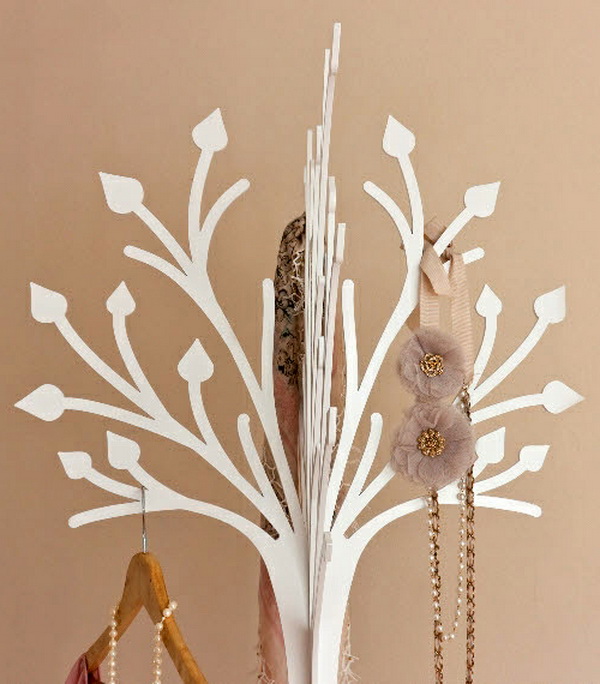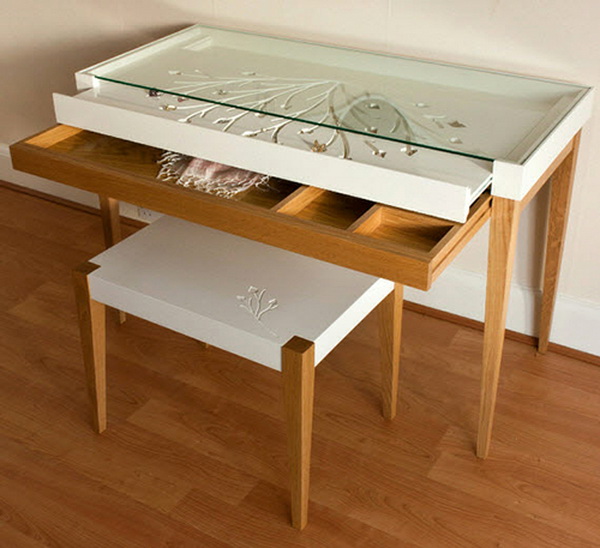 Femininity and nature's inspiration is suggested by the design of these pieces, solid oak and Corian finished white with fretwork in delicate patterns. The subtle tree branch design element is present in all the pieces, from mirror to powder table to the lovely clothes' tree hanger for accessories. In spite of the solid material, the pieces appear light, delicate, almost naive design.
A very appropriate furniture set for a powder room or boudoir Snow White or Sleeping beauty style, basically any princess who somehow wound up in an enchanted forest but still has an amount of vanity left.