Sophisticated yet simple, the Asquare table by Dutch designer Buro Bruno seems to be derived from the Origami art of folding paper.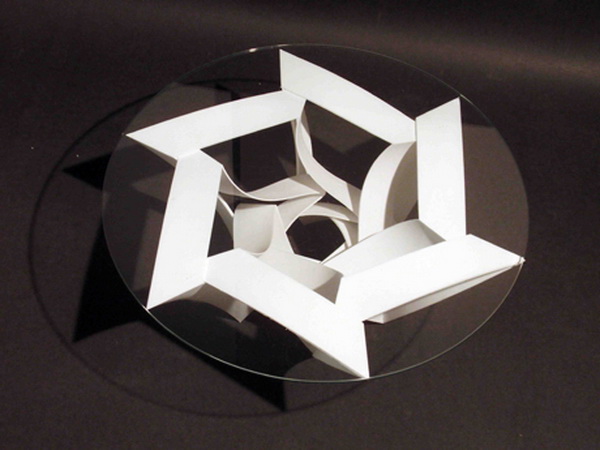 It is the elegant result of a workshop on rapid manufacturing at TNO Eindhoven.
With its structure acting as decoration as seen through the glass tabletop, the table reminds of the logical and intricate, effortless design of a star fractal.
Elegant and original, the Asquare table makes for a graceful reading, corner or coffee table, and can easily furnish a living room or a terrace.