Artistic Minishake lighting appliances
These artistic ceiling lamps by MGX turn any living or dining room into a stylish lounge space.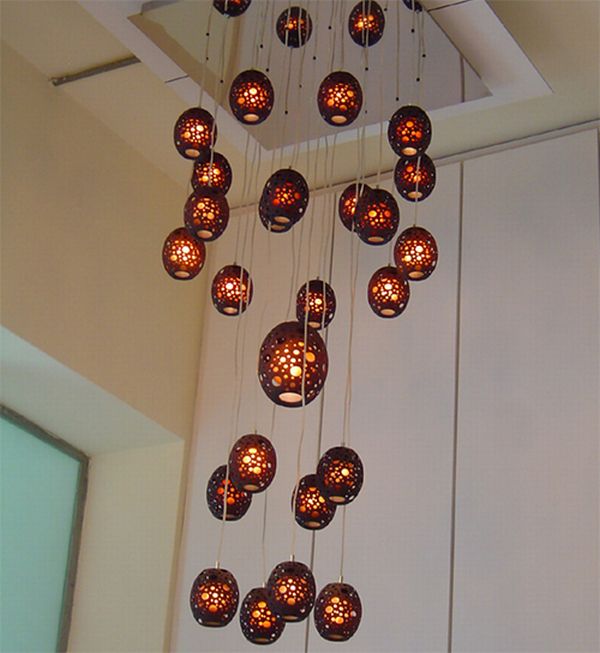 Called the 'Minishakes', these pendant light installations feature double surfaces, with perforations to create a rich and dynamic effect. Available in dramatic Black or refined Havana red, disposed in a clean row or a height-staggered group, they can be not just light but also art installations. The design is inspired from the collection on display at Centre Pompidou in Paris, and also comes in the shape of chandelier and table lamp.