Eco-friendly Kitchen Design – Ekokook
Faltazi`s Ekokook is an eco-friendly kitchen design that makes your life easier and healthier. This green urban kitchen design comes with compartments for disposal and recycling that ease your way into a healthier but also a more chic way of living. With an elegant and contemporary design, Ekokook can save you up to 15 liters of water per day and also help you recycle for a brighter future.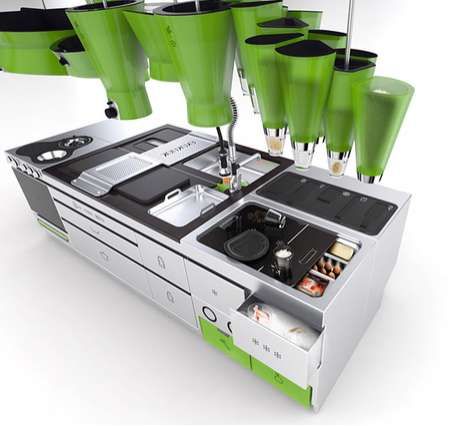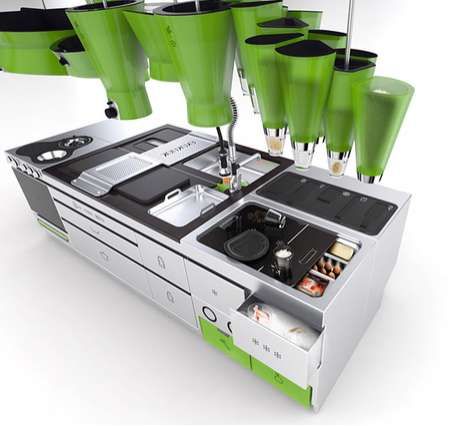 The French design has a simple yet clean and modern look that uses new technologies to solve the problems we are facing today. A mixture of green and silver makes this beautiful kitchen design stand out and gives the opportunity of growing your own herbs in an eco-friendly manneron the top planter-like spaces.