Antonio Cardillo house in Nimes: modern house or lake monument
The giant modern house by architect  Antonio Cardillo is adjacent to a small lake in Nimes village, south of France. The house design is so imposing and monumental, that it almost looks as if the lake would have been conceived to complement the house and not vice versa.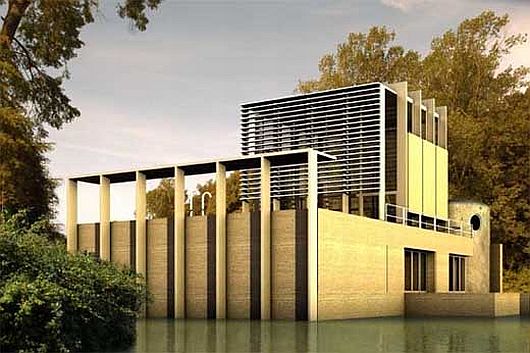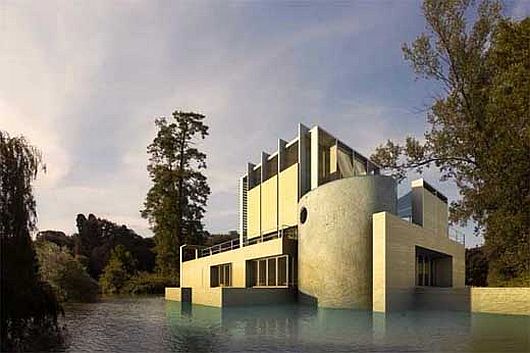 While the straight slender ribs rising from the lake may resemble too much to column arcades or re-interpretations thereof, that we have seen to stand as political effigies, and the cylindrical volume may not necessarily agree with the rectangular rest of the structure, the slender white metal structure and the glass walls covered with blends create a luminous inner space. The vast two story air space living room profits from these light structural elements, some of which are of teak wood, adding a classical tinge. They extend south around the swimming pool with steps and scenes.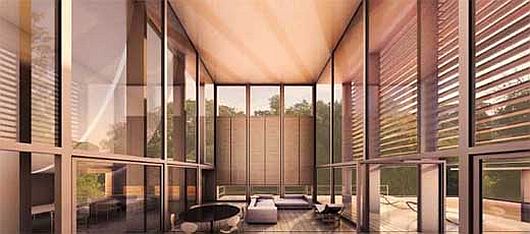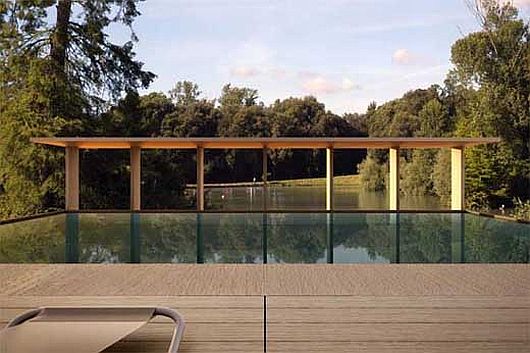 WHAT DO YOU THINK?