Superbude Hotel by 3Meta is a totally new hotel and hostel concept, located in Hamburg. A sort of techno-industrial Alice in Wonderland meets Dali, the interior design of the "super shack" hotel relies on funky improvisation.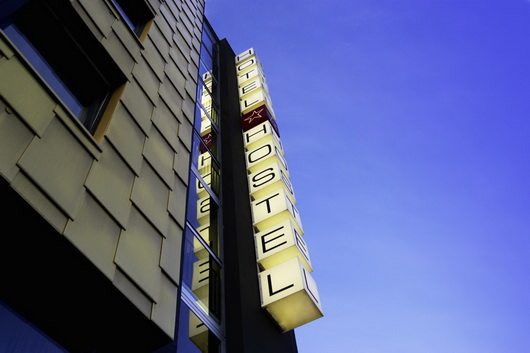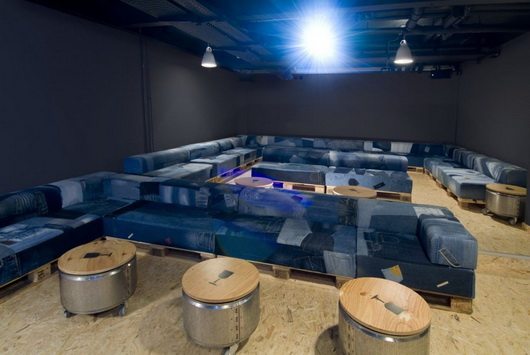 Everything resembles something different, everything is used as something else: sofas covered with used jeans, pipes and plumbing screwed together supporting the bar shelves with bottles – what is wrong with this picture ? – beer crates as chairs, kitchen sinks made from sailors' chests, tables and chairs in the shape of wound rope and headfast reel, as a salute to Hamburg harbor town. 74 stylish double and multi-bed rooms lit in the most intense and diverse colors invite you to relax – or not (if you don't want to, it won't let you). The industrial facade features a raster of buckets with the most colorful of flowers flowing down by the reassuring wooden floor terrace – what is wrong with this picture ? Now you've seen it all.
Superbude is not just an accommodation space with a serious identity confusion– it is a community with a license to party all night long, a private cinema and a Wii console in the sports' room.